If you're considering selling your house, you want it to stand out among the other Redondo Beach homes, so you can get the best return on your investment and favorable closing terms. From knowing the selling prices of homes in your neighborhood to choosing the right real estate agent, there are many ways you can help your home sell more quickly.
However, before your Redondo Beach home goes on the market, you need to
stage it
to attract the right buyers for your property and entice them to make an offer. The Los Angeles and Redondo Beach real estate markets are unique, and you need to stage for these markets.
This guide offers tips for staging your home in Redondo Beach the Los Angeles way:
Up the wow factor of your outdoor space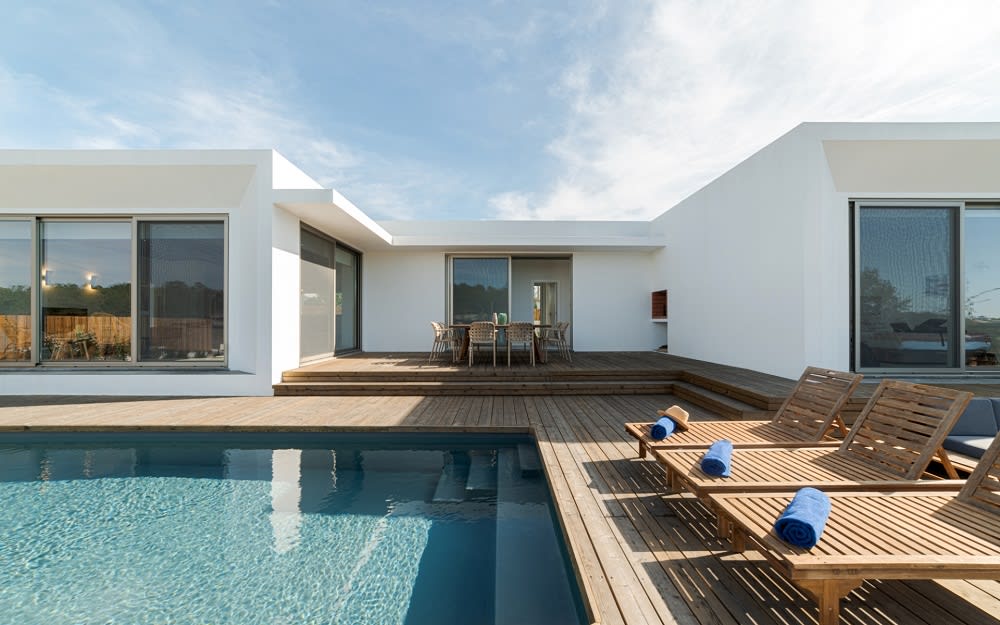 Of course, you need to start by having your home pressure washed, and the windows cleaned. You might consider a fresh coat of paint for your front door and window frames. You'll want to ensure that the front yard is neat, tidy, and inviting. If you have a front porch with a significant amount of space, you might consider adding a swing or other seating. A couple of potted plants can brighten up your home and make it more inviting.
The real magic is your outdoor space in the backyard. Your home is in a beach town, and your want the outdoor space to reflect this. A resort-style outdoor space excites potential buyers and leaves a memorable impression.
Depending on your available space, you might create multiple areas, making use of dark wood furniture with voluptuous neutral-colored cushions. If you have a fire pit, create an area with it as the centerpiece. You might even consider stringing a hammock between two trees.
Create the impression of a spa in your bathrooms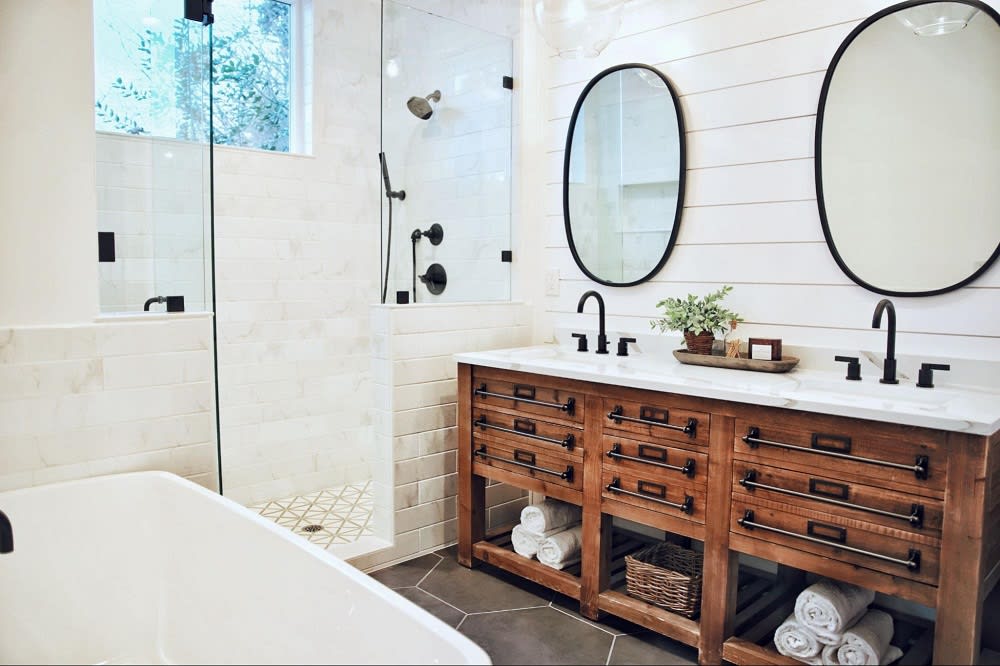 Kitchens and bathrooms
are the most important rooms in any home, and prospective buyers want to be wowed, especially in the master bathroom. You can create the illusion of a spa area with little effort and expense.
You should start by cleaning your bathrooms and cleaning them one more time. If there are hard water stains or mildew, you need to get rid of them. Grout and caulking can be treated with specialized cleaners to remove any unsightly stains.
Colorful walls need to be repainted into a softer, more neutral color, such as an off-white. You also need to replace colorful shower curtains and towels with solid whites. The towels should be thick and fluffy. The next step is to remove all clutter from the counter surfaces, tub, and shower.
You can add simple candles and apothecary jars for decoration. If you have a stand-alone tub, you might consider adding one of those dark wood tub trays and placing a small pot of bath salts on it. You want the person to picture themselves unwinding and relaxing in this space.
Turn the master bedroom into an oasis
Prospective buyers want a master bedroom where they can retreat and relax at the end of a long day. As you start to plan this look, you're going for something a person might find at a high-end hotel. In fact, you can probably Google some photos.
You want to repaint the walls in a neutral, sophisticated warm tone and remove any clutter from the space. You can add thick, soft rugs to add warmth, especially if you have hardwood floors in the bedrooms.
Replace your current duvet or comforter set with a thick, white duvet. You can add some color by adding decorative pillows. Also, add textures and patterns with this addition. It's essential that you remove any personal items and photos from the room.
For decoration, you might consider adding candles and a vase or two with fresh flowers. Don't forget to replace any curtains or shades with neutral, solid colors in shades of white or beige.
Make your kitchen a show stopper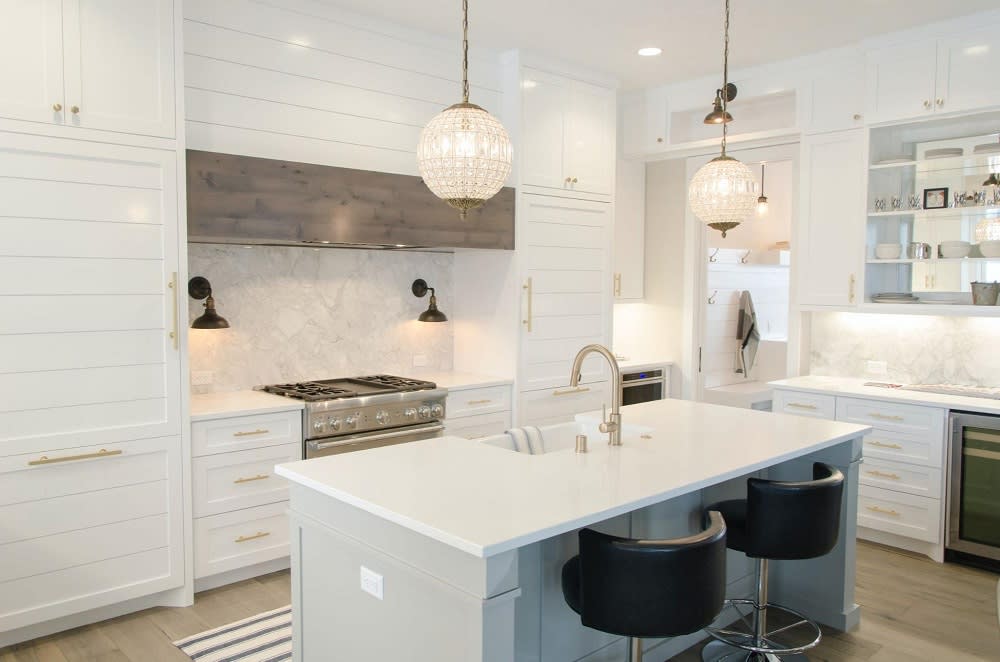 You don't want to go to the expense of completely remodeling your kitchen because it won't offer you the return on investment you need. You can, however, do small jobs. For instance, you might consider replacing your countertops or cabinets.
If you don't want to go to the expense of replacing cabinets, you can restain them or paint them a new color. Another popular refresh in the kitchen is the hardware on cabinets and drawers. It's a relatively inexpensive project you can do yourself in the afternoon.
When getting your kitchen ready for open houses and prospective buyers, you want to scrub it from top to bottom until it gleams. If your faucets seem a little lackluster after cleaning, you can replace those as well.
Go through each cabinet and drawer to remove a minimum of half of the contents and neatly organize whatever remains. The kitchen counters should also have only a few items on them.
Bring the light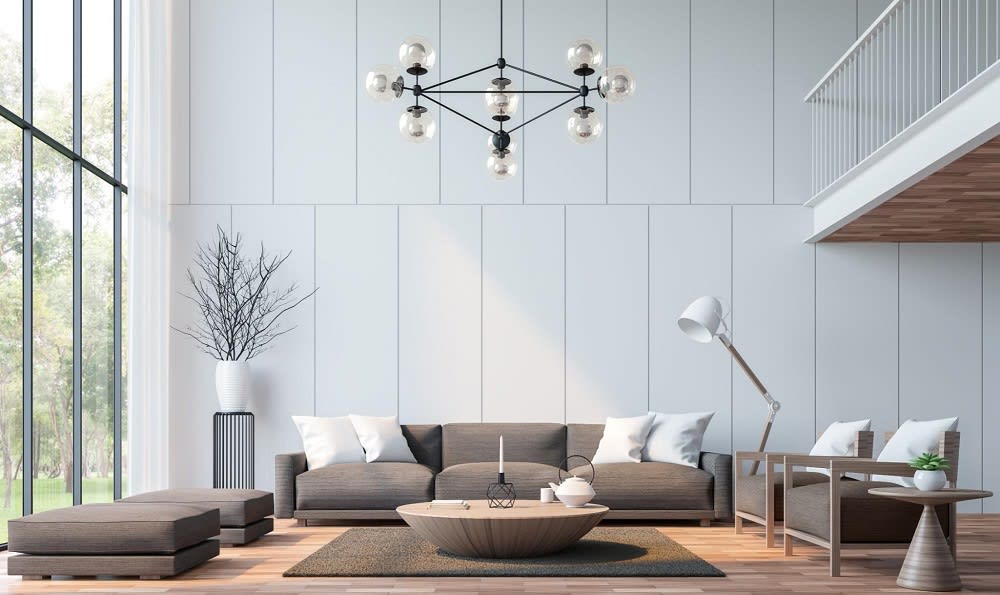 In sunny Southern California, you need to make the most of the natural light in your home. It's time to remove any heavy drapes or curtains and replace them with light gauzy coverings.
You need to clean each window inside the home and outside. It's also a good idea to clean the windowsills and polish any hardware on the window. If you have blinds, you need to open them each morning the house is on the market to let natural light into the space.
In rooms where there isn't much natural light, you need to add lamps and other sources of light. These spaces also benefit from light, and you might need to find a few additional tables and floor lamps to create the effect.
Remove yourself and your family
It isn't enough to declutter the home — which you definitely need to do — you need to remove evidence of another family living in the space. You want your home to appear as close to a blank slate as you can.
This means removing any family photographs and portraits. If you have a collection of buttons or beer steins from Germany, it's time to remove them and put them in storage. This includes any type of collection.
During your mass removal, you also need to remove evidence of your household pets. While most people love cats and dogs, they have a reputation for being messy in a home.
You can remove any cat condos and dog beds while making arrangements to have someone take your pets during showings of your home. It's also beneficial to have your carpets cleaned to remove any pet odors or other unpleasant scents in your home.
Make the most of your storage space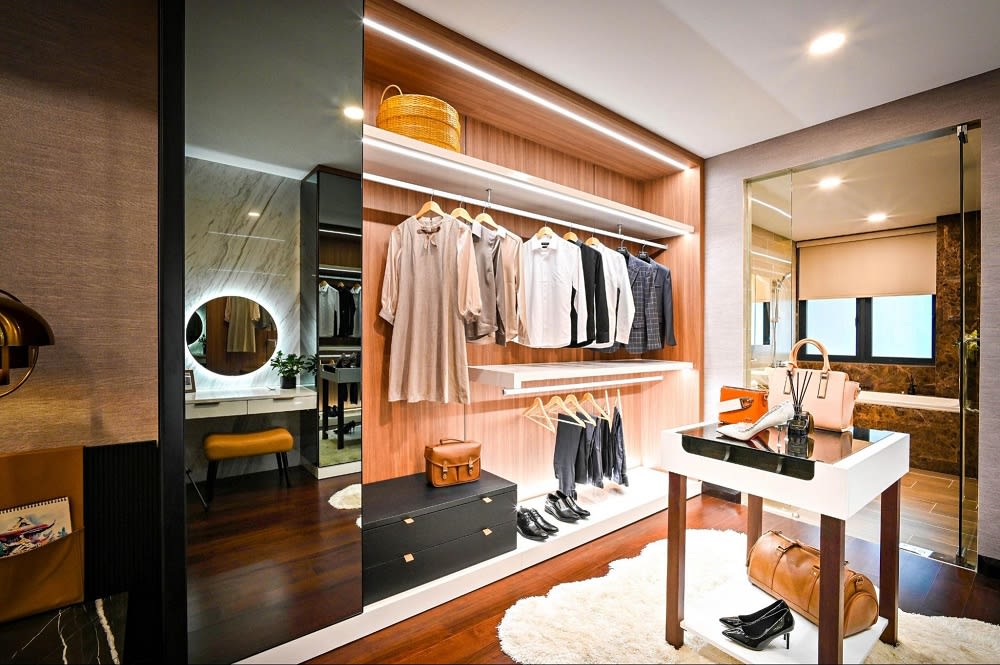 From your master bedroom walk-in closet to the drawers in the vanity in your guest bathroom, potential buyers are going to take a peek when they're touring your home. You want them to leave with the impression of a lot of storage space.
Even if your drawers, cabinets, and closets are large, they look small if they're stuffed with clutter. As you stage your home, go from one room to the next and remove half or more of the items in any closets or permanent storage spaces.
You want to organize whatever remains. This lack of clutter helps to create the impression of spaciousness. It's possible you'll need to store items with friends or neighbors for the duration. If you don't have any other options, you can always rent a storage unit.
Add fresh flowers and other items for a fresh scent throughout your home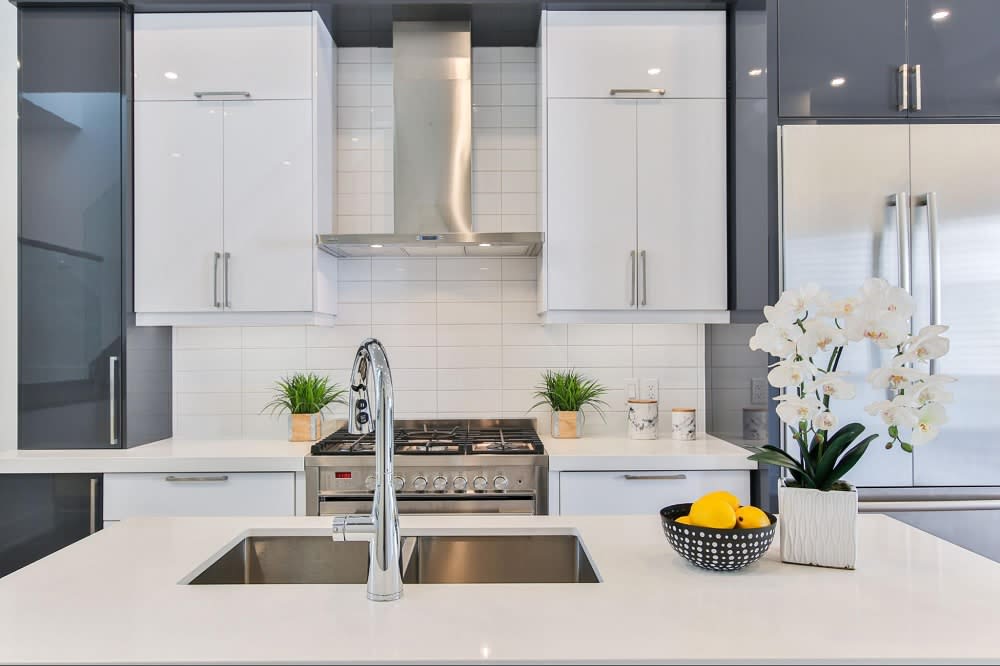 Homes seldom smell of nothing. It might be your love of Italian cooking that scents the air or your dog who loves to shake off the water throughout your house. Whatever is adding to the scent in your home, you probably don't want prospective buyers to realize it as soon as they walk into your home.
The addition of fresh flowers strategically placed throughout the home can make a difference and add appeal. Since you're in a beach town, you might select more tropical flowers that people associate with island vacations.
Scented candles and hidden means of introducing a mild scent are also a possibility. You don't want the scent to be overwhelming either because potential buyers might find it cloying or wonder what you're covering up.
Retain the services of the right real estate agent
While staging your home is a great start, you need to find the right Redondo Beach real estate agent to sell your property. You'll hear many real estate agents claim they can help you and sell your property quickly, but you need more than talk. You want to work with someone who produces results.
Diane Stone Realty
is the group you need to hire to get the results you want. Diane helps many homeowners through the process of selling their home and guides them at each stage of the process to ensure the desired results.
Contact us today
to learn more about how we can help you.